Press Center
Press Contact
For general media enquiries, please contact us through the information below. We will help you to find an appropriate spokesperson from the project.
Project Coordinator
---
Marja Koski
mak@aqua.dtu.dk
DTU, Denmark
Communication focal point
---
Björn Alfthan
Bjorn.alfthan@grida.no
GRID-Arendal, Norway
Latest News and Press Releases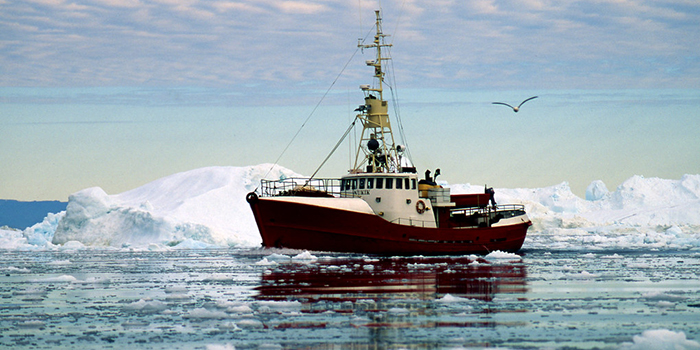 Research into ecosystem tipping points in the Arctic
Sources: DTU Aqua
The ambitious new ECOTIP initiative will bring together a multidisciplinary group of …
Åbo Akademi deltar i internationellt forskningsprojekt
Sources: hbl.fi
Med hjälp av EU-finansiering kan Åbo Akademi delta i ett nytt internationellt …
HZG researches climate change on Svalbard
Sources: Bergedorfer Zeitung
Geesthacht. Flights to Mallorca have been allowed again since June, but Claudia …
About ECOTIP
ECOTIP – Ecological tipping cascades in the Arctic Seas is a flagship Horizon 2020 research project focusing on understanding and predicting changes in Arctic marine biodiversity and implications for two vitally important marine ecosystem services: fisheries production, which is the economic lifeblood of many Arctic communities, and carbon sequestration, which has important feedbacks to the global climate.

Led by the Technical University of Denmark, ECOTIP brings together leading scientists from 15 institutes across Europe and Japan. The project combines state-of-the-art field and laboratory studies, analysis of historical and paleo-oceanographic data and trait-based modeling to predict the potential tipping points of key biological ecosystem functions in Arctic seas in the face of climate change and other pressures. ECOTIP works closely with fishing communities in Greenland and other stakeholders to understand the effects of biodiversity and ecosystem changes on society, and how best to reduce, mitigate and adapt to the changes.