On March 15th, the H2020-funded projects ECOTIP, FACE-IT and CHARTER jointly hosted a policy briefing on Arctic biodiversity, climate and food security at the EU Commission's department for Research and Innovation in Brussels. The event was attended by 40 people and was chaired by Dr. Renuka Badhe, Executive Secretary of the European Polar Board.

The policy briefing event was hosted in the library of the Orban building, headquarters for DG Research and Innovation. Photo: Sabrina Heerema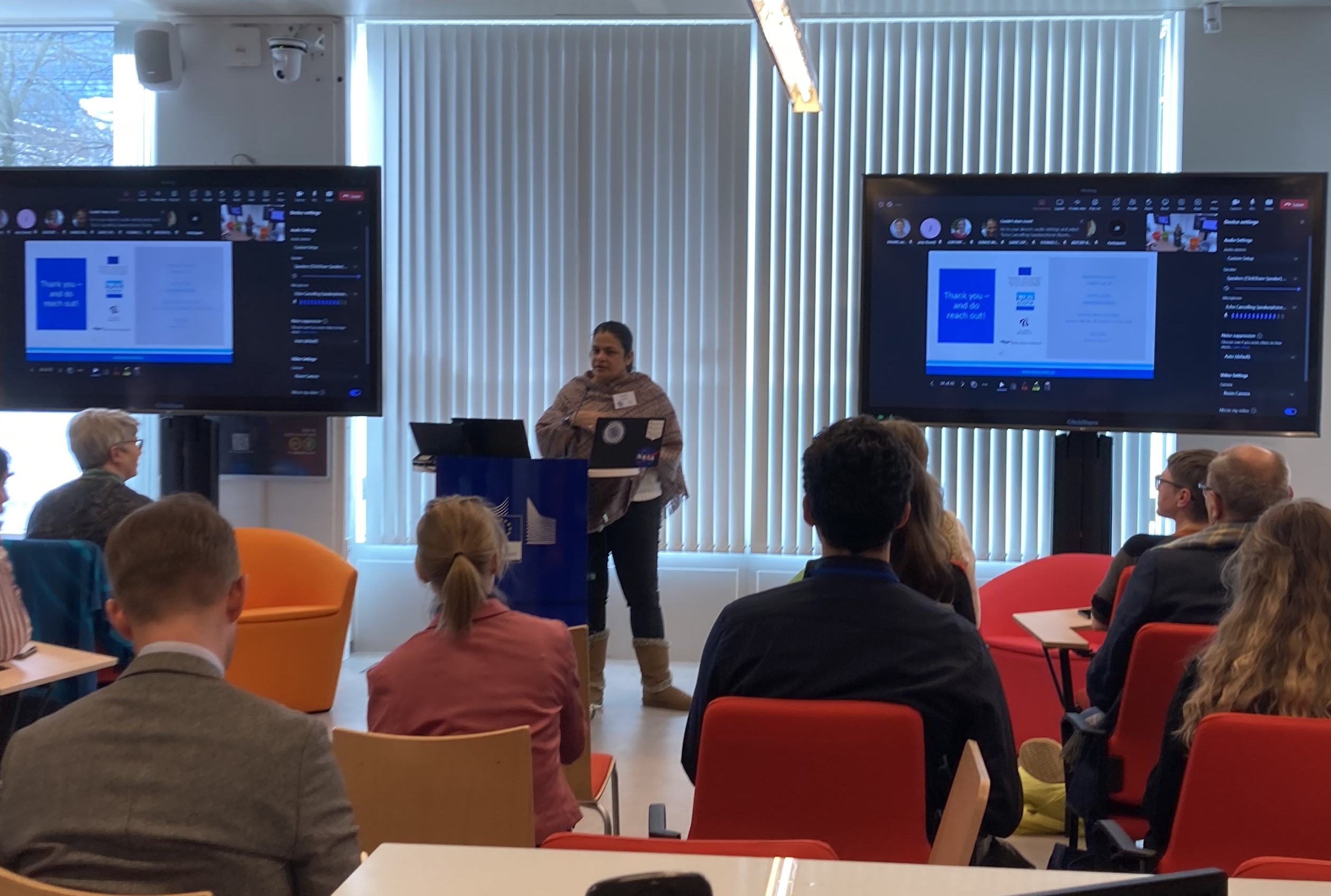 Dr. Renuka Badhe expertly chaired the event. Photo: Sabrina Heerema
John Bell, Director for Healthy Planet at the European Comission's Directorate-General for Research and Innovation, gave a welcome address, then each project made a presentaion around the theme 'life on land, in the ocean and in the fjords: climate services and food security'.
Project presentations
The University of Edinburgh's Mariana Garcia Criado presented the shifting socio-ecological systems and biodiversity in a warming Arctic; Aalborg University's Carina Ren presented the opportunities and threats of tourism in Arctic fjords; and Aalborg University's Rikke Becker Jacobsen presented perspectives from local Greenlandic knowledge on adaptation capacity in fisheries.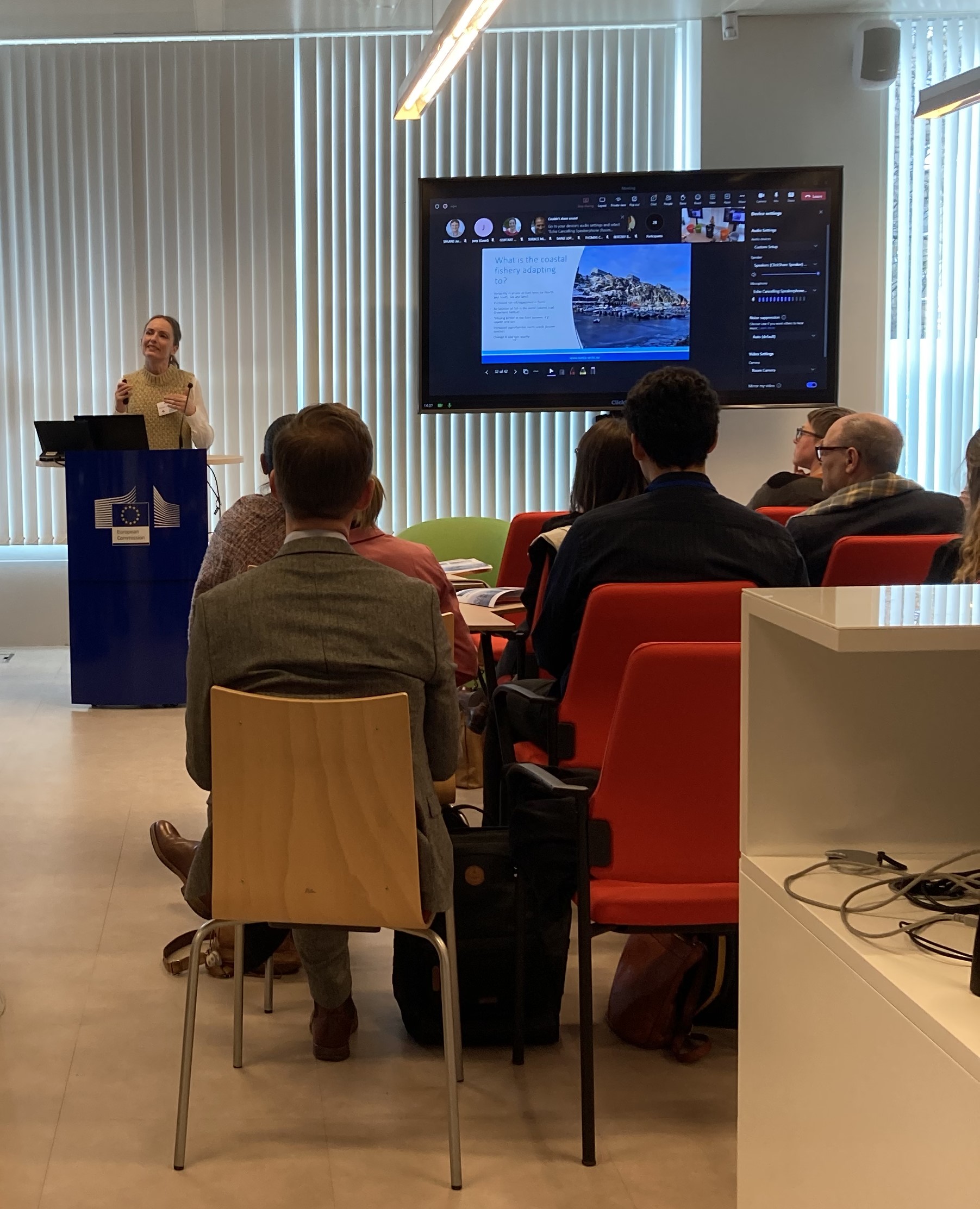 Dr. Rikke Becker Jacobsen presented the ECOTIP project. Photo: Sabrina Heerema
Panel discussion
Then Nordland Research Institute's Annika E. Nilsson moderated a panel discussion between
Josephine Nymand, Chair, Greenland Research Council
Inuuteq Holm Olsen, Head of Mission, Greenland Mission to the EU
Gabriela Schaepman Strub, University of Zurich
Aslak Holmberg, President, Saami Council
Miguel Roncero-Martin, International Relations Officer, Directorate General for Maritime Affairs and Fisheries
The discussion was interesting, inspirational and intriguing to listen to and if you would like to know more about how the importance of the projects' research were strengthened, you may watch it here (be sure to start at the 9:09:43 mark), or read a more detailed account here. After the panel discussion, the Directorate-General of Environment's Policy Officer Karin Zaunberger reflected on the implications of what had been discussed.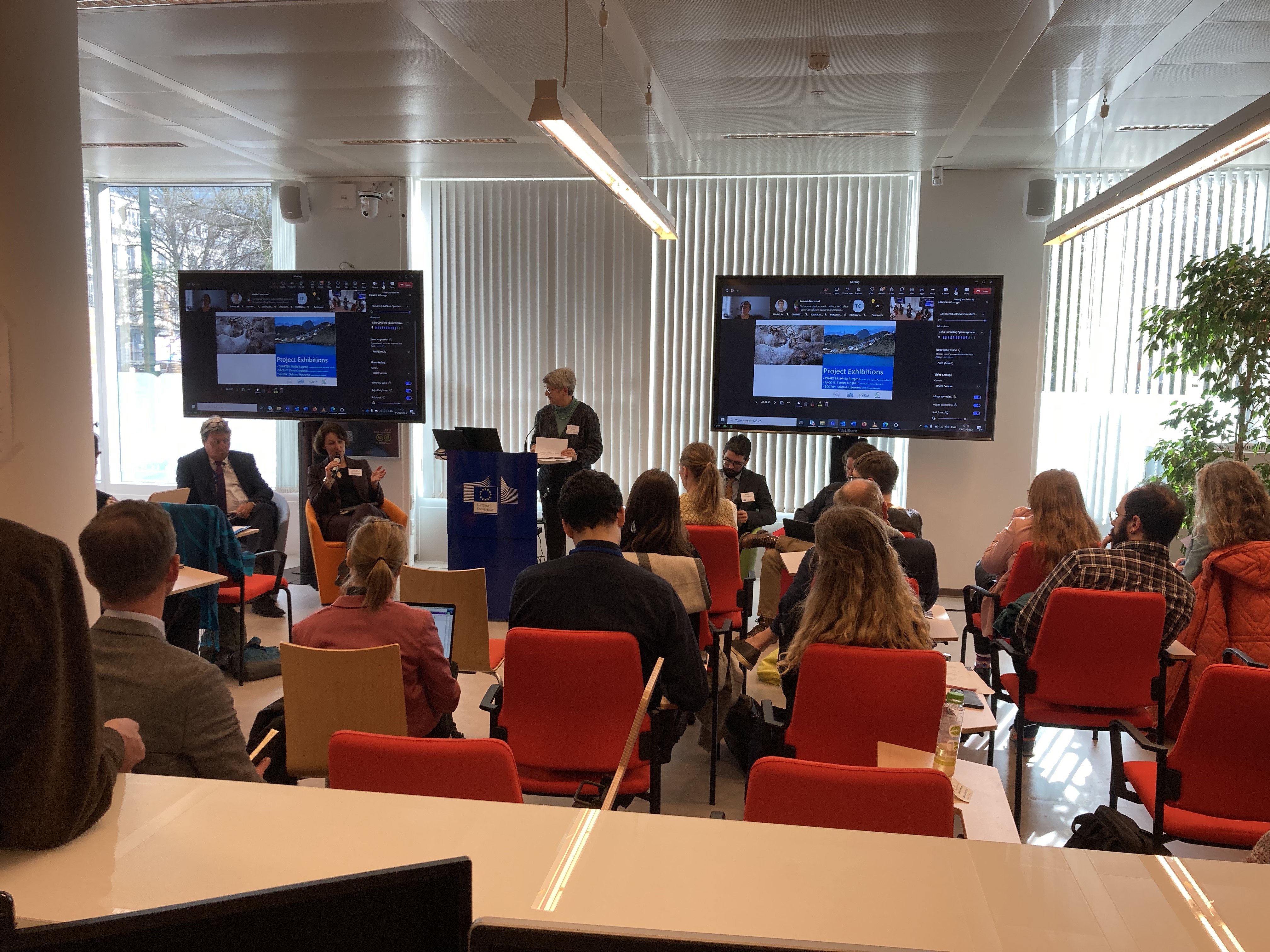 An interesting panel discussion took place between Inuuteq Holm Olsen, Gabriela Schaepman Strub, Aslak Holmberg, Miguel Roncero-Martin and Josephine Nymand. Photo: Sabrina Heerema
Project exhibits
Each project introduced their exhibitions, which were on display at the Directorate General for Research and Innovation's headquarters that day and for the remaining week.
University of Lapland's Philip Burgess presented 'Stories and Science from a Warmer and Wetter Arctic' on behalf of CHARTER
University of Bremen's Simon Jungblut presented 'Arctic Fjords Without Ice? Consequences of Melting Glaciers' on behalf of FACE-IT
GRID-Arendal's Sabrina Heerema presented 'Tipping Points: Arctic Seas in a Time of Rapid Change' on behalf of ECOTIP
The exhibits were officially launched by Signe Ratso, Deputy Director-General of the Directorate General for Research and Innovation.
In addition, the projects distributed a joint policy brief document to all in attendance and there was coffee, delicious cookies and mingling among the exhibitions.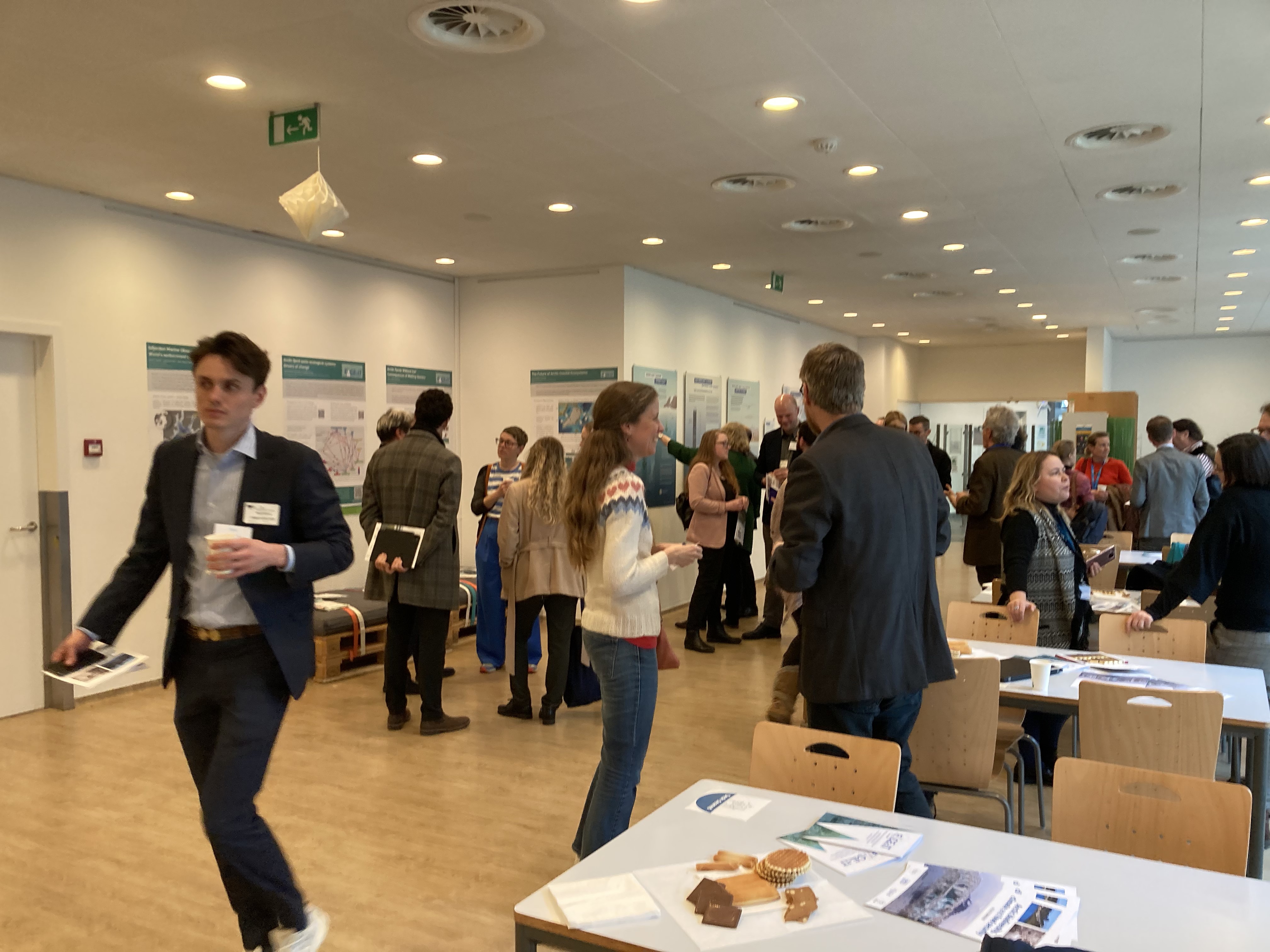 Event attendees had the opportunity to mingle with eachother as well as ask questions directly to project researchers. Photo: Sabrina Heerema