In the days leading up to the UN's International Day for Women and Girls in Science, we are highlighting the women working in EcoTip. This week we interviewed Joanna Davies, who is a PhD student at Aarhus University's department of Geoscience. All photos kindly provided by Joanna Davies.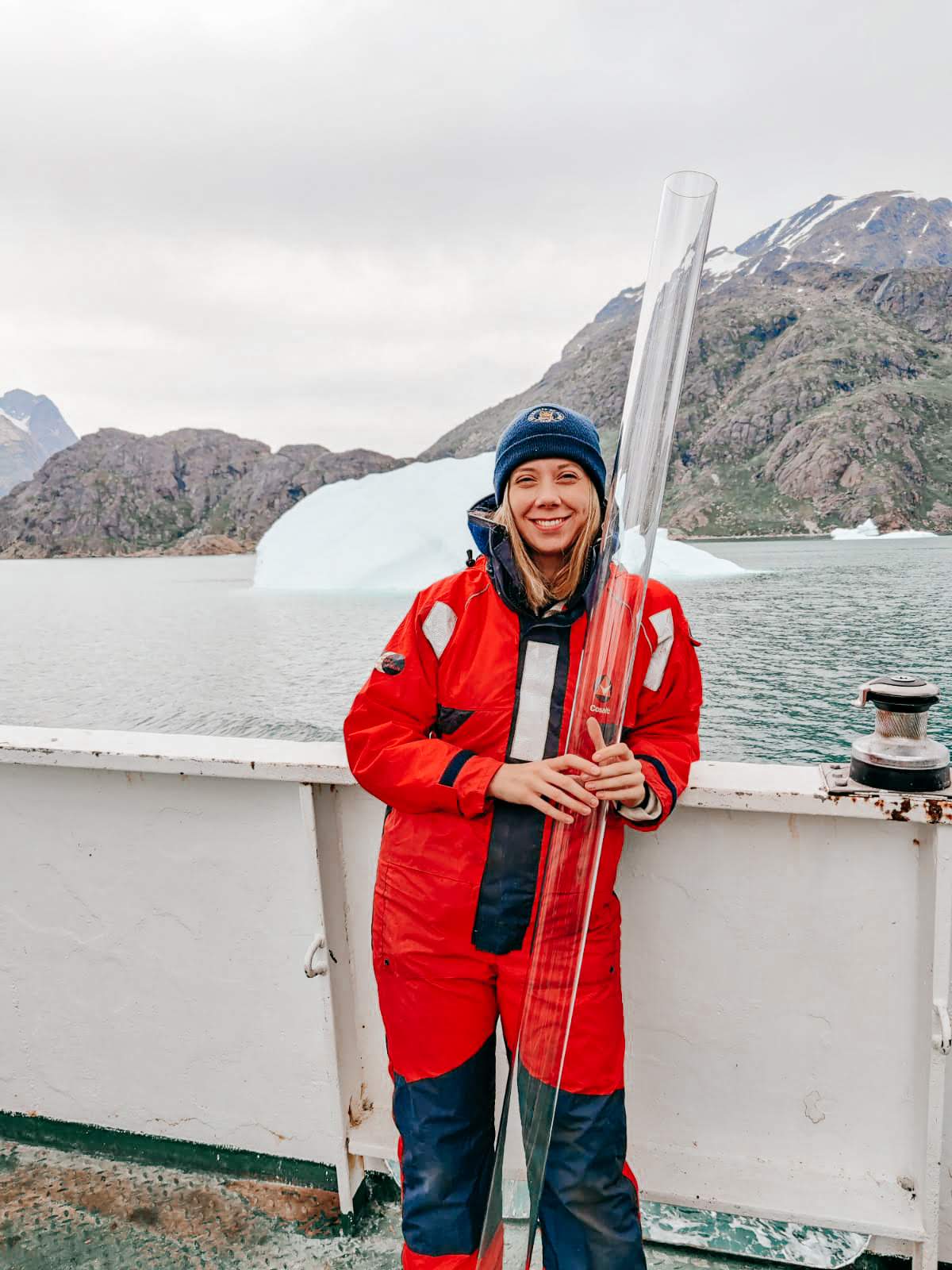 Joanna about to take a sediment sample on board the DANA research cruise last summer.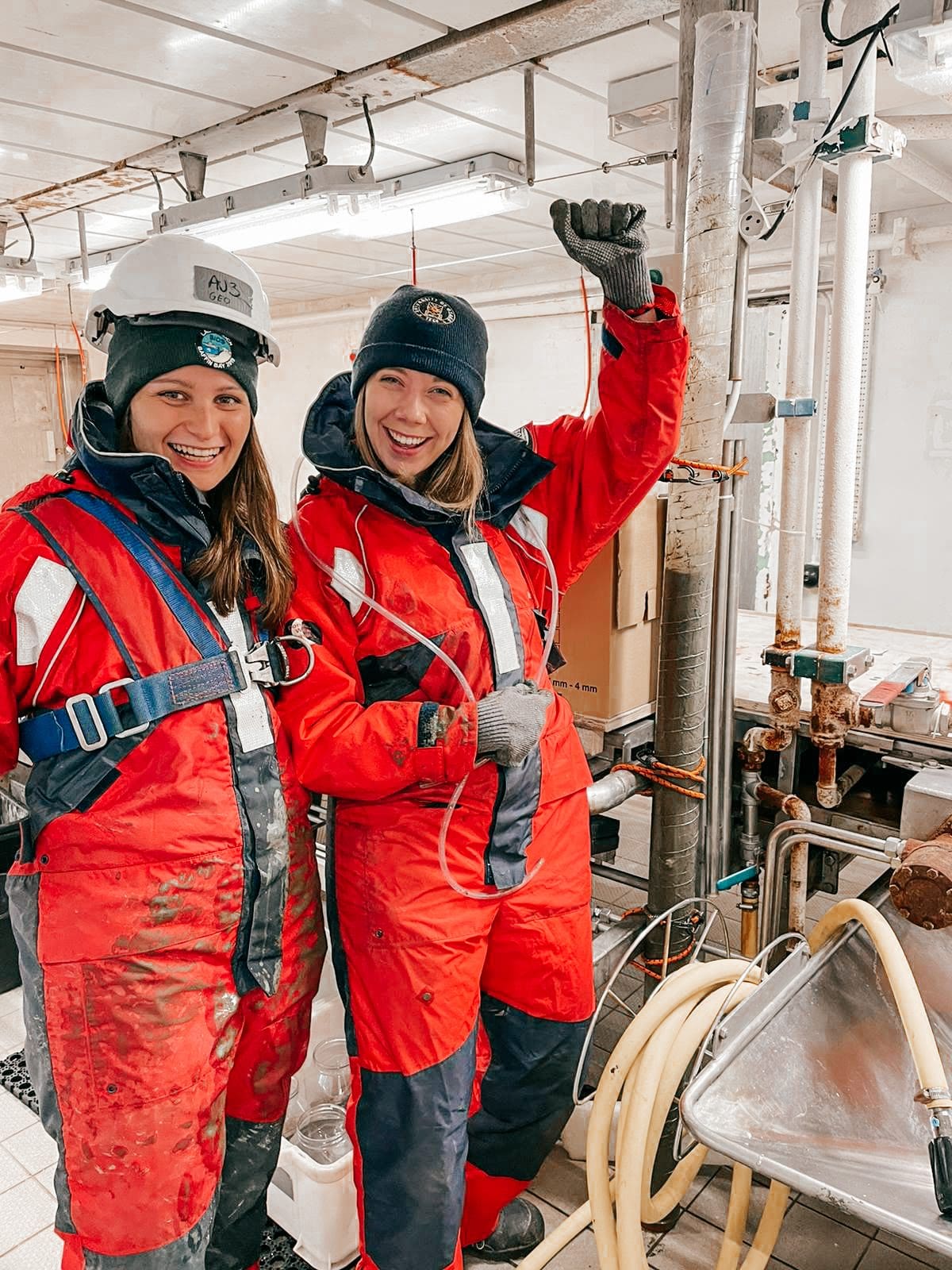 Joanna on board the DANA research cruise together with Katrine Elnegaard Hansen, a post doc who is also part of the EcoTip project.
What is it like being a woman in Arctic science?
Overall I feel very privileged to work in a field that I am passionate about. I think we owe a great deal to those women who have paved the way for us in terms of representation in Arctic science. As an early career researcher I have had a great experience so far; the Arctic science community in general has been open and welcoming, offering new perspectives and ideas to me and inspiring me to continue research on a daily basis.
How do you think that science is enriched by your perspectives?
In any sector or discipline I think diversity is key; we can all learn something from each other. For me, that has been one of the most rewarding aspects of being a PhD student living abroad. I meet so many different people, which enriches both my personal and professional life.
What challenges have you faced as a female scientist?
In general, academia requires flexibility and willingness to move around a bit, often abroad. In our field we often go away on fieldwork for a month or so at a time. At the moment this feels like an exciting opportunity and adventure but I can imagine it becomes more difficult when you start to think about settling down or having a family, if that is what you choose to do. I think this is an issue in many sectors, but I think academia can be particularly challenging for this.