Our hearts and minds have been focused elsewhere for the past few weeks, but on February 27th the Intergovernmental Panel on Climate Change (IPCC) Working Group II published it's draft Sixth Assessment Report on Climate Change Impacts, Adaptation and Vulnerability, with the final report to be released on April 6th.
The report emphasizes that climate change, ecosystems and society are interconnected. It highlights that interactions between them form the basis for risks but also offer opportunities for the future. The extent to which societies can capitalise on these opportunities depends on their ability to adapt and mitigate within limits, and restore and conserve the ecosystems.
The latest IPCC report draws on the latest peer reviewed work to highlight several fundamental changes happening in Arctic ocean and marine ecosystems, including species range and distribution shifts; changes in water column physics due to melted sea-ice, and changing food webs affecting the biological pump and potentially ecological tipping points. The report further points out that the Arctic's large fisheries make it one of the regions must vulnerable to food insecurity in the world, and how tipping points and cascading affects in the Arctic have planetary implications.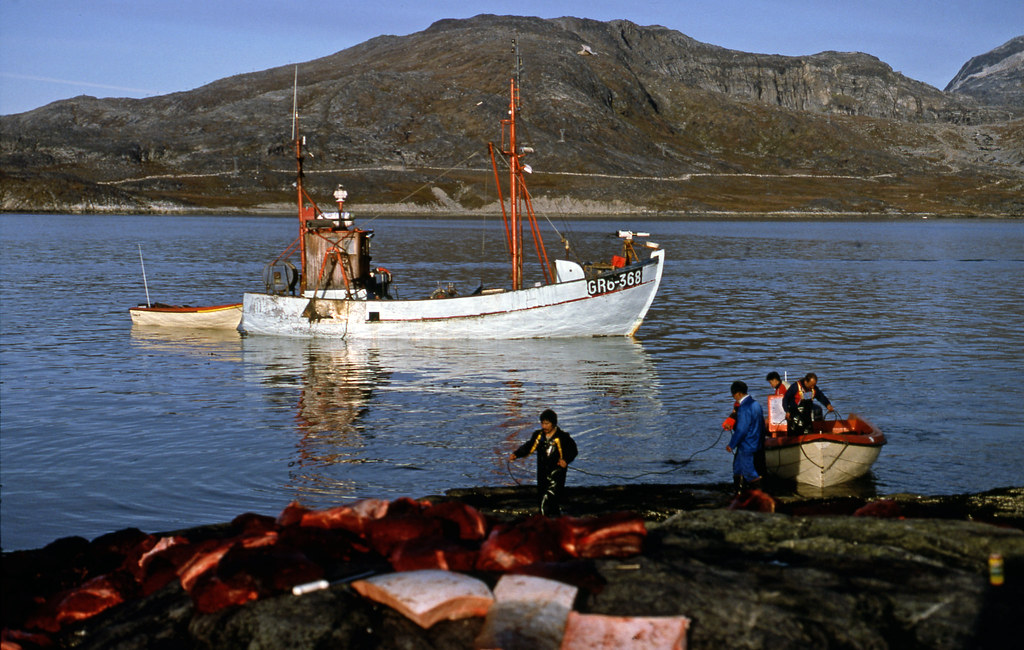 Fin whale decomposing on an island off Nuuk, 2013. Photo: Peter Prokosch, GRID-Arendal
The report also highlights that Greenland is one of the regions of the world most dependent on marine ecosystems (see Figure 3.1 on page 3-8 of IPCC WGII Sixth Assessment Report.)
ECOTIP is in fact responding to many of these challenges and gaps identified by the latest IPCC report, including to better understand how the biological pump works, using eDNA to detect invasive species, using Bayesian networks to predict ecosystem vulnerability, using a traits-based approach to research changes in whole ecosystems, using Local (Greenlandic) Knowledge to assess risks and adaptation in the fisheries industry, and using storylines to communicate research insights and key messages to policy and decision-makers.
To further enhance the contribution of ECOTIP and other EU projects to future IPCC reports and processes, together with our fellow EU Horizon 2020-funded project FACE-IT, we plan on hosting a jointwebinar in June or September 2022.
The webinar will discuss the latest findings from the 6th Assessment Report of the IPCC Working Group II with a special focus on the implications of climate change for Arctic marine biodiversity and ecosystem services, and adaptation strategies. It will include a forward-looking perspective on how EU-funded science through projects like ECOTIP & FACE-IT are filling important gaps in knowledge and can further contribute to the IPCC process and support EU´s Arctic strategy.