ECOTIP researcher Maria Papadatou has recently appeared on the Greek program 'Colorful Day', a show with a focus on culture, science, environment, innovation and entrepreneurship; for her research on the Merian research cruise in August 2022, where she was collecting deep-water marine snow.
Maria willl start as a PostDoc fellow on a Marie Skłodowska Curie fellowship in the Microbial Oceanography group in the Dep artment of Functional and Evolutionary Ecology at the University of Vienna, Austria from May 2023 onwards. University of Vienna are contributing to the microbial abundance and activity measurements in the project, as well as researching microbial community composition and metabolic pathway characterizations using –omics approaches.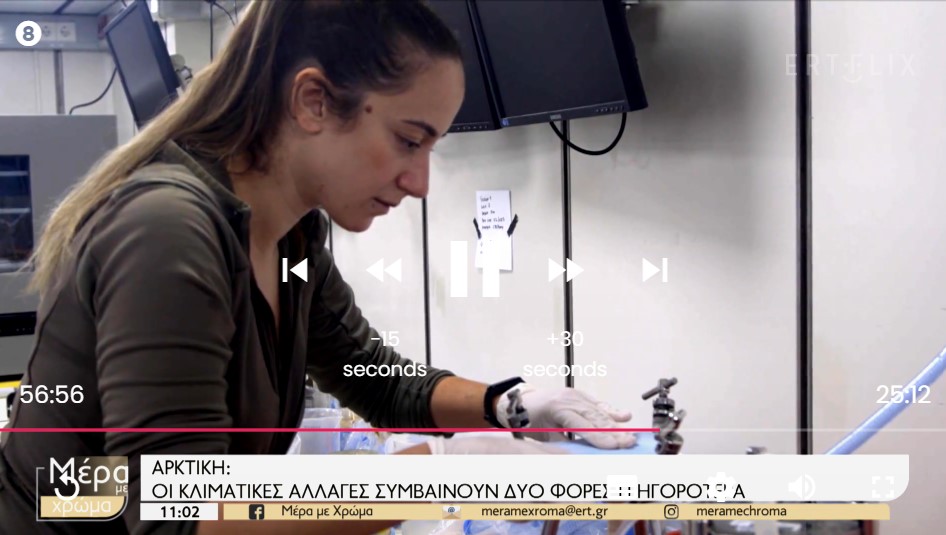 The interview is in Greek and is from 55-59 minutes of this video.